Scarsdale Friends Classes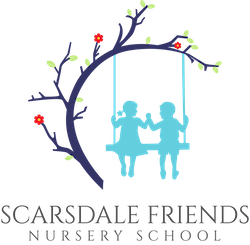 Our classes
We offer half-day early childhood education classes for 2-year-olds, 3-year-olds, 4 and young 5-year-olds.
Our half-day classes provide meaningful learning experiences that consider each child's unique set of abilities, background, language, and knowledge.
Through play, music, art, language and the outdoors, each child grows to understand the world they live in, socialize with others, and express emotions. We incorporate specific guidelines recommended by the Friends Council of Education, the National Association for the Education of Young Children, The Creative Curriculum for Infants, Toddlers and Twos, and The Creative Curriculum for Preschool.
Each class incorporates free play and activities with music, nature, cooking, movement, and yoga. Integrating play and activities children love provides experiences that contribute to the problem-solving abilities each child will rely on for life.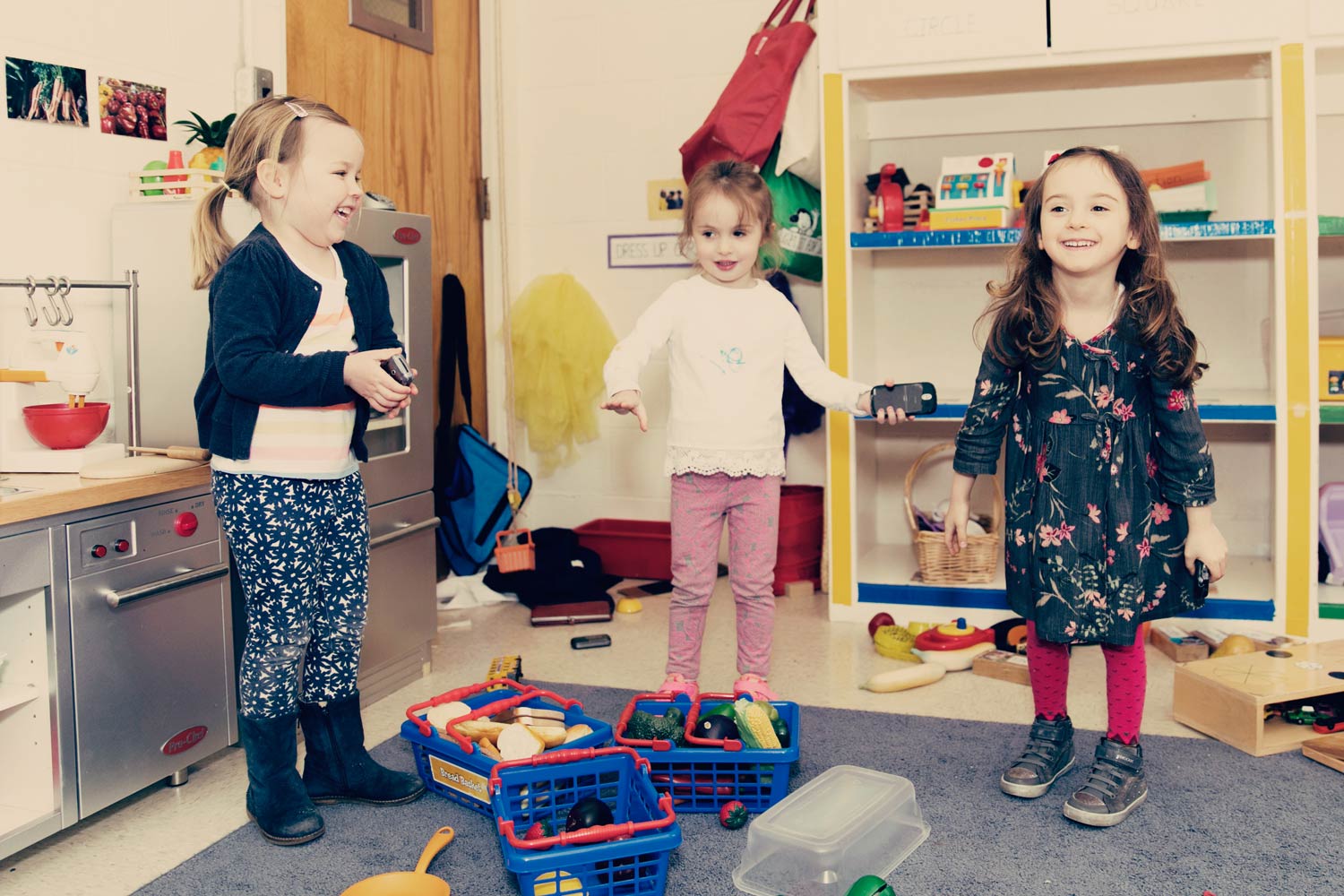 "Most importantly, we help each child genuinely love the idea of coming to school every day."
Susan Ugliarolo, Director of Scarsdale Friends Nursery School
Nurturing the needs of 2-year-olds
2-year-olds need to feel strong and in control of their environment as much as practical. They are in the process of developing cognitive "maps" and "clocks" and need significant repetition about the important happenings in their lives. It is important that they feel their environment is responsive and predictable.
Our teachers establish a daily routine from the start and apply a curriculum structure that alternates quiet and active play, regulates the level of stimulation they are receiving, and responds quickly and with a minimum of fuss to their frustration and fears. Our teachers know how to tune in to each child's behavior because a great deal of their communication is still nonverbal.
2-year-olds also need great freedom to move around. We incorporate movement into almost everything they do. Our 2-year-olds have the freedom to utilize the space throughout our classrooms such as a quiet/reading corner, art/manipulatives activity table, playdough table, kitchen/dramatic play, and free play area.
Twos details & schedule
Twos classes meet twice weekly on Tuesdays and Wednesdays from 9AM-11:15AM
Families have the option to enroll in an additional day, Thursdays from 9AM-11:15AM, starting in January
There are two teachers and six children
Children must turn 2 by the start of school to be eligible to attend this class
2 Days: Tues & Wed (+ Thurs option) | 9AM-11:15AM
Annual tuition: $3,900 (+800 for additional day)
Threes program
Our threes program focuses on the emergence of identity for each child. Through a deliberate balance of free play and structured activity, our threes classes are designed with activities that 3-year-olds enjoy and look forward to. Free play encourages each child to make their own decisions while structured activity and routine reinforce predictability in a group experience. The balance of both helps each child develop inner confidence and a joy for learning.
Nurturing the needs of 3-year-olds
Our classroom routine reinforces predictability and helps each child develop an identity within a group. Our threes classroom curriculum is carefully constructed for the developmental needs of each child as we meet each child at their level. Activities are designed to engage the social-emotional, physical and intellectual energies of each child. We work to provide an environment that encourages children to explore, reflect, create and develop critical thinking skills.
Transitions are slowly introduced and children are gently encouraged to participate in activities that are new or unfamiliar. To support children's comfort and successful transition to school, our threes class is constructed to have the feel of an extension of home. We understand the thinking of a 3-year-old and develop activities that are meaningful to their developmental needs.
Teachers work to facilitate experiences and model language that support each child's growth as they develop social-emotional skills, skills that serve as a base for future experiences in our Pre-School Room. Our optimal teacher to child ratio enhances the child-teacher relationship grounded in respect, trust, and laughter.
Threes details & schedule
Threes classes meet Tuesday through Thursday 9AM-11:45AM
Families have the option to enroll in an additional day, Fridays from 9AM-11:45AM, starting in January
There are two teachers and ten children
3 Days: Tues/Wed/Thurs (+ Fri option) | 9AM-11:45AM
Annual tuition: $4,450 (+$800 for additional day)
Preschool program (Pre-k)
Preschool program (Pre-k)
Our preschool program is for 4 and young 5-year-olds. Our preschool class is designed to help each child meet kindergarten expectations established by New York State while remaining focused on enhancing social, emotional and intellectual development. An understanding of where 4 and young 5-year-olds are at the start of school is key to creating a supportive learning environment where children can grow.
Our daily routines, playtime, planned activities and experiences are carefully designed to support the social-emotional, cognitive, and physical needs of each child and prepare them for kindergarten and life beyond our school. Our Friends Philosophy is evident in the Preschool Room as we work towards a preschool experience that balances the combination of inner growth and academic excellence.
Nurturing the needs of 4 and young 5-year-olds
Our understanding of early childhood development combined with our teaching style of "intentional teaching" allows children to learn through play, both unstructured or guided by the teacher. We nurture this development in a setting where children feel connected, supported and safe. Teachers encourage children through words and examples to respect others perspectives in the classroom, gain self-regulation and executive function skills, cooperate, solve problems, use language, experiment, explore and create and use brain power.
We are knowledgeable in early childhood development and the skills needed for a smooth transition to kindergarten. We continue to create a successful early childhood program filled with content-rich activities in play-based experiences.
Preschool details & schedule
Preschool classes meet Monday thru Friday, 9AM-12PM
There are three teachers and a maximum of 16 children
5 Days: Mon-Fri | 9AM-12PM
Annual tuition: $6,100
Schedule your visit
We welcome you and your family to visit Scarsdale Friends.
You will meet our teachers, tour our sun-filled classrooms, and experience our outdoor play area.
Big moments in every class
We focus on celebrating everyday milestones for each child in every class. We celebrate daily "I did it" milestones as simple as learning to put on a coat and big lifetime milestones like moving-up from one year to the next.
Recognizing each child's growth each day fosters their inner confidence, a joy for learning and the love of creating.
Scarsdale Friends Nursery School offers an early childhood education program in Scarsdale, New York for 2-year-olds, 3-year-olds, 4-year-olds, and young 5-year-olds.
Our approach allows us to work together with families to nurture the very best within each child. We provide a warm, friendly early education experience that fosters a child's pride in oneself, joy for learning, and love of creating.
+1 (914) 472-6550
133 Popham Road
Scarsdale, NY 10583