Scarsdale Friends Enrollment
Inquire
We are so pleased you are interested in Scarsdale Friends.
Please share your details below to inquire further for your family.
Schedule your visit
We also welcome you and your family to visit our school.
During your visit, you will meet our teachers, tour our sun-filled classrooms, and experience our outdoor play area.
Your visit will focus on what you are looking for in an early childhood education program and on what makes our school and community unique.
To schedule your visit, email Susan Ugliarolo, Director of Scarsdale Friends Nursery School, at welcome@scarsdalefriends.org or fill out the form below.
We look foward to seeing you soon.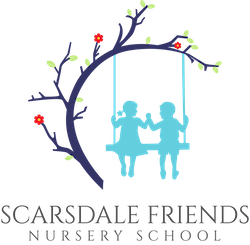 Scarsdale Friends Nursery School offers an early childhood education program in Scarsdale, New York for 2-year-olds, 3-year-olds, 4-year-olds, and young 5-year-olds.
Our approach allows us to work together with families to nurture the very best within each child. We provide a warm, friendly early education experience that fosters a child's pride in oneself, joy for learning, and love of creating.