About Scarsdale Friends:
Our Philosophy and Early Childhood Curriculum
We are a proud Friends school and offer an early childhood experience grounded by inner growth with learning excellence.
Our approach to early childhood education allows us to work together with families to nurture the best within each child. We are guided by our Friends ideals and our deep, committed understanding of early childhood development.
We are grounded by integrity, equality, peace, and simplicity. These are the distinctive qualities of Quaker education that help us provide the most valuable early education experience for our young learners. One that sets the foundation within each child to make a distinctive contribution within their community and society.
"Quaker education hopes its students will be inwardly reached and influenced in some lasting way."

Samuel D. Caldwell, Friends Council on Education
We are guided by the Quaker principles of respect for the individual, nonviolence, and the spirit of the Quaker meeting. These principles help us develop and design a preschool program that allows each child grow and develop at their own pace and in their own way.
We believe each child has unique gifts and talents.
Our job is to help each child discover their own voices and interests. Our teachers work enthusiastically to help each child discover their inner courage, develop trust in the community around them, and share optimism for new ideas and experiences.
"Our success is measured by each child's joy to attend each day and each family's outlook on their future beyond Scarsdale Friends."

Susan Ugliarolo, Director, Scarsdale Friends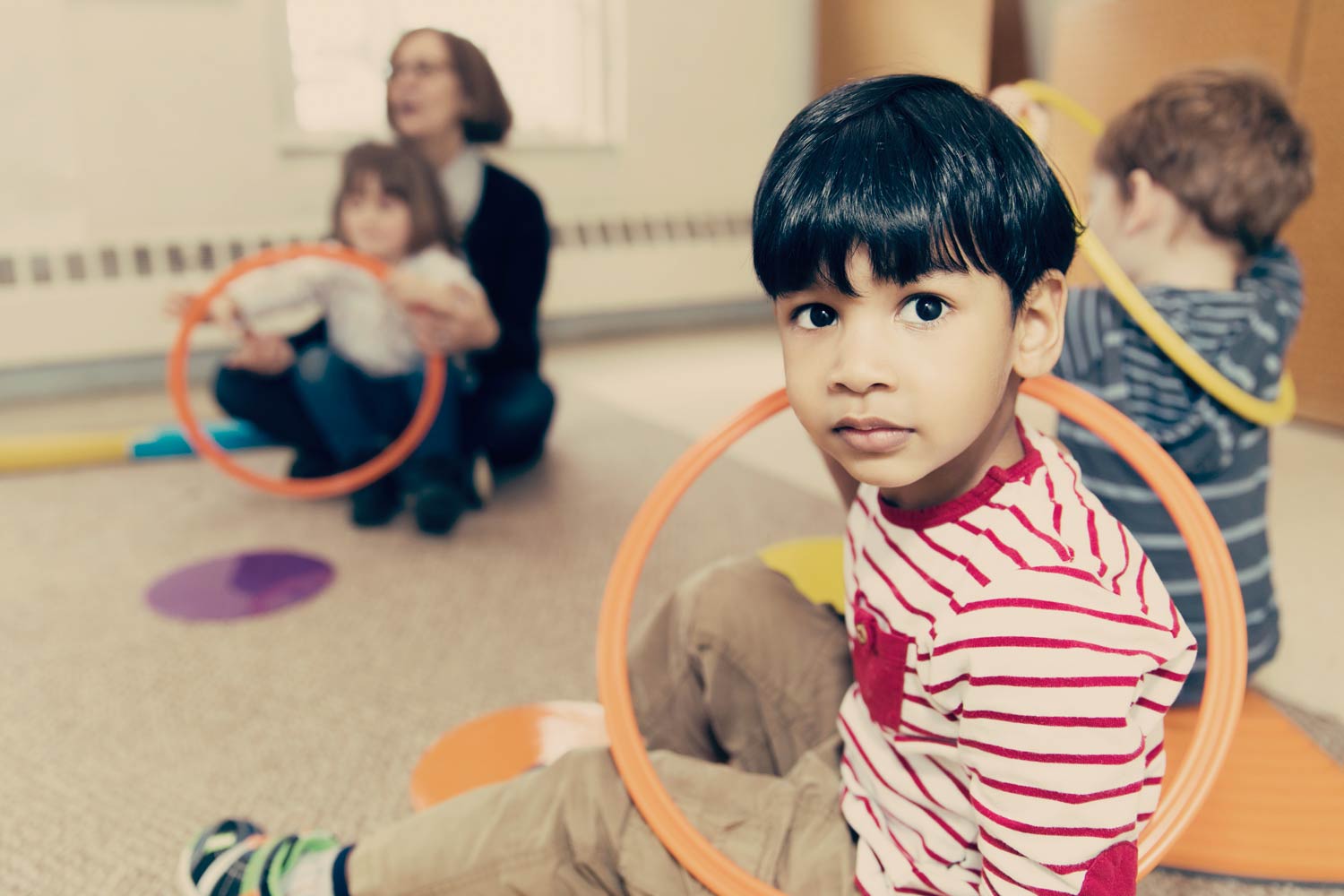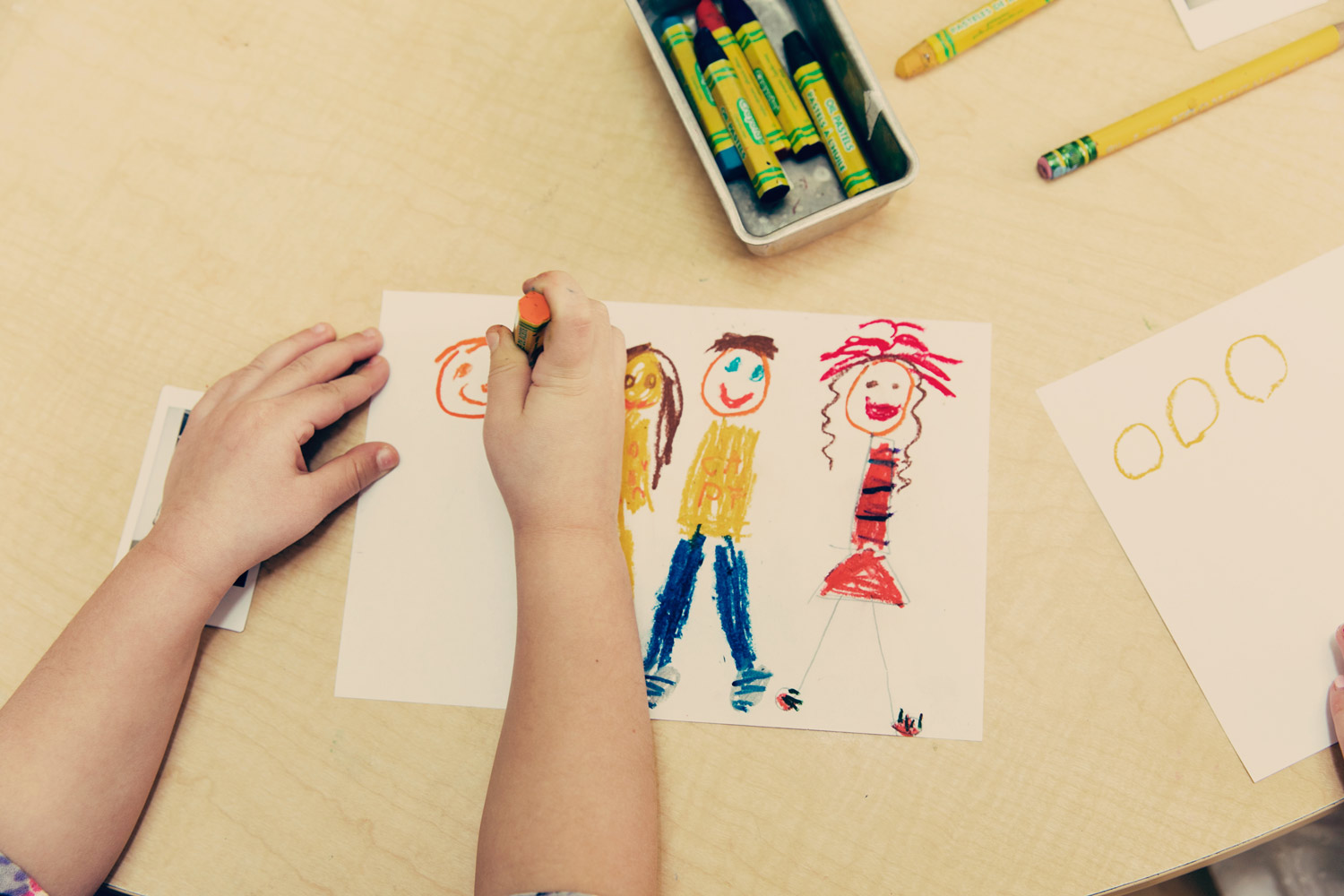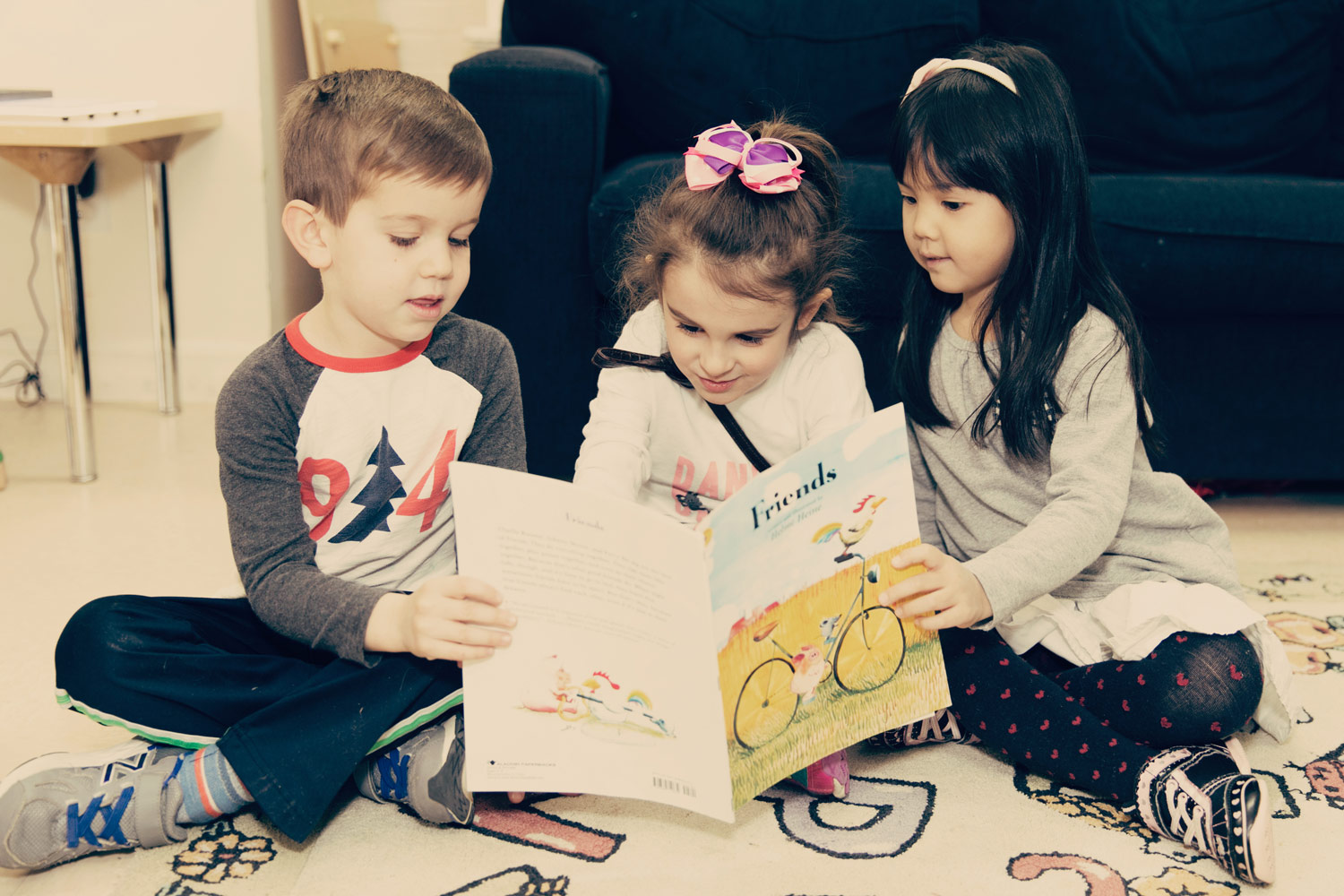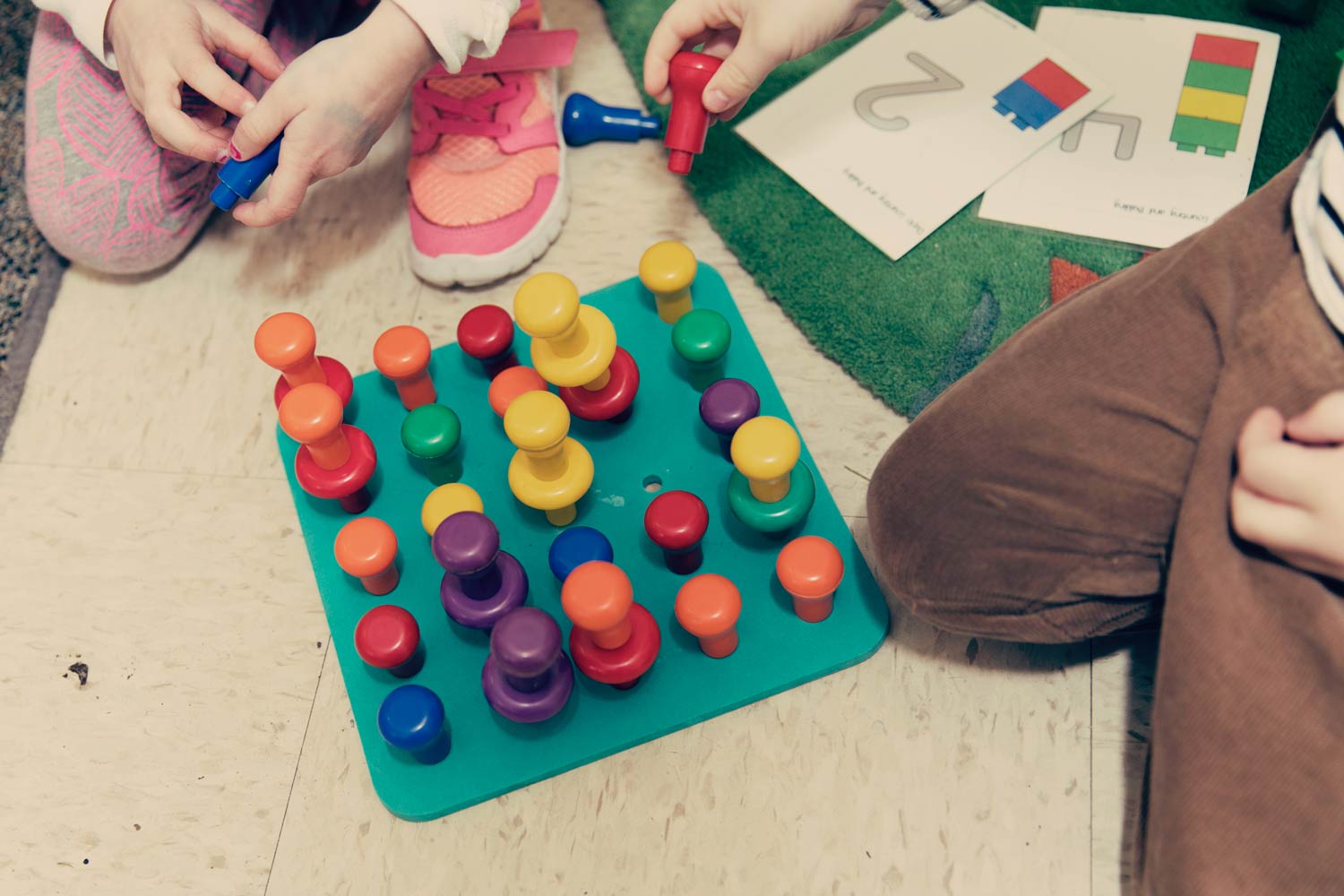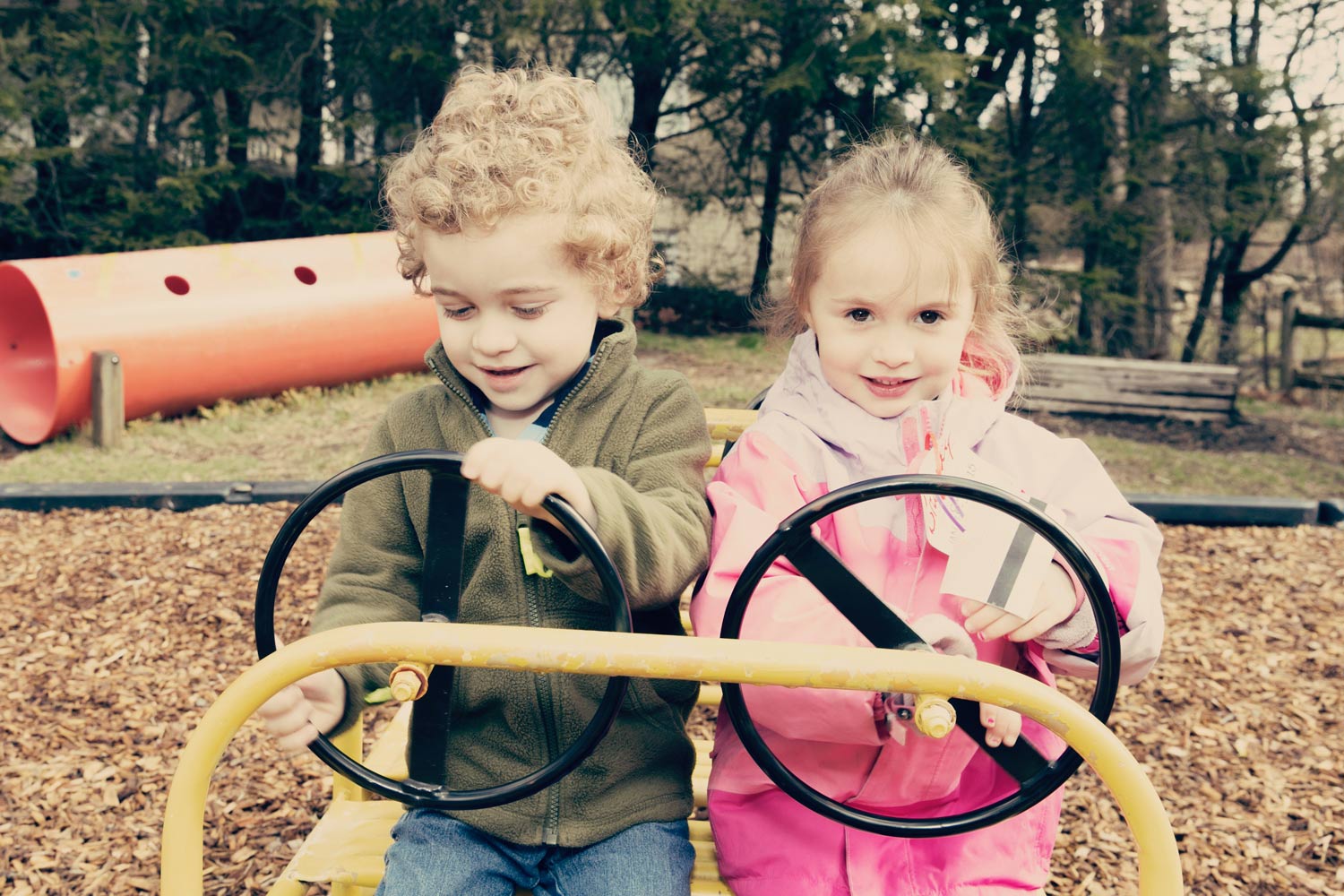 " The teachers, the atmosphere, and the way the parents interact with one another make Friends feel like a family."
"My children are comfortable, happy and thriving at Friends. They run into the building each day with a big smile and a story to share with their teachers and classmates."
"Scarsdale Friends has been highly regarded in Scarsdale and the surrounding communities for generations."
"Seeing my son happy and light up every day he goes to school is proof to me that this is a wonderful place."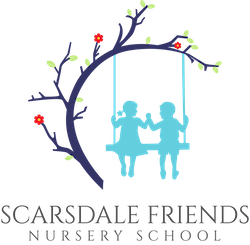 Our curriculum
Our curriculum is guided by our knowledge of the developmental stages of each age group, their abilities, interests, and needs. We provide an open and creative learning experience that supports exploration and discovery. Each child engages in activities that support their development and cultivate a joy for coming to school each day. Through relationship development, critical thinking activities and self-directed free play, our curriculum focuses on the development of each child within each age group from our 2-year-olds to our 4 and 5-year-olds.
"We are focused on critical early childhood development areas for each child. We work closely with families and help each child develop a skill set appropriate for his or her point along the developmental continuum."
Susan Ugliarolo, Director, Scarsdale Friends
Early childhood developmental areas of focus: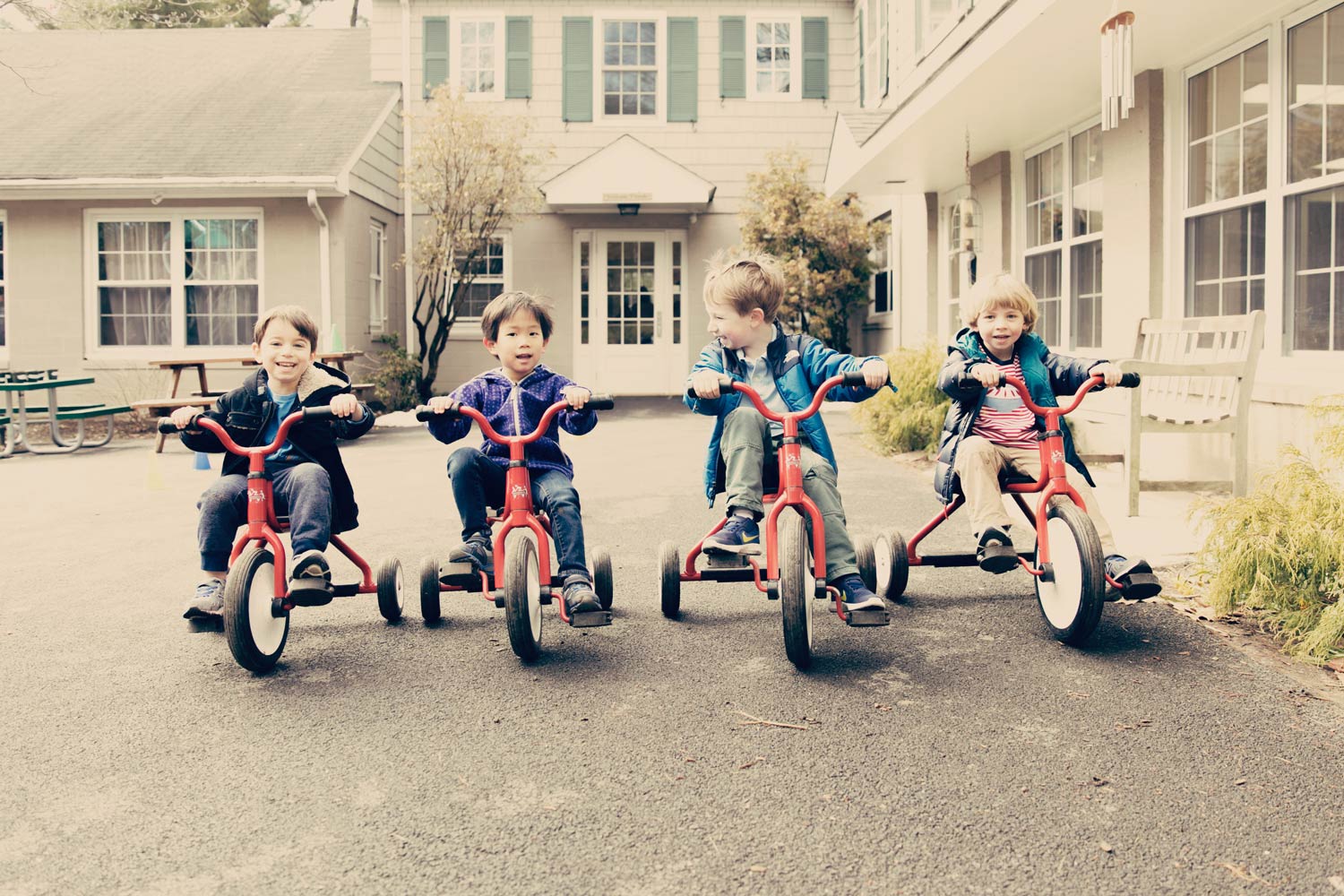 PHYSICAL
Fine and gross motor skills are so important to the development of each child. We integrate manipulative and physical play throughout each day with puzzles, playdough, block building, dance, and extended periods of outdoor play.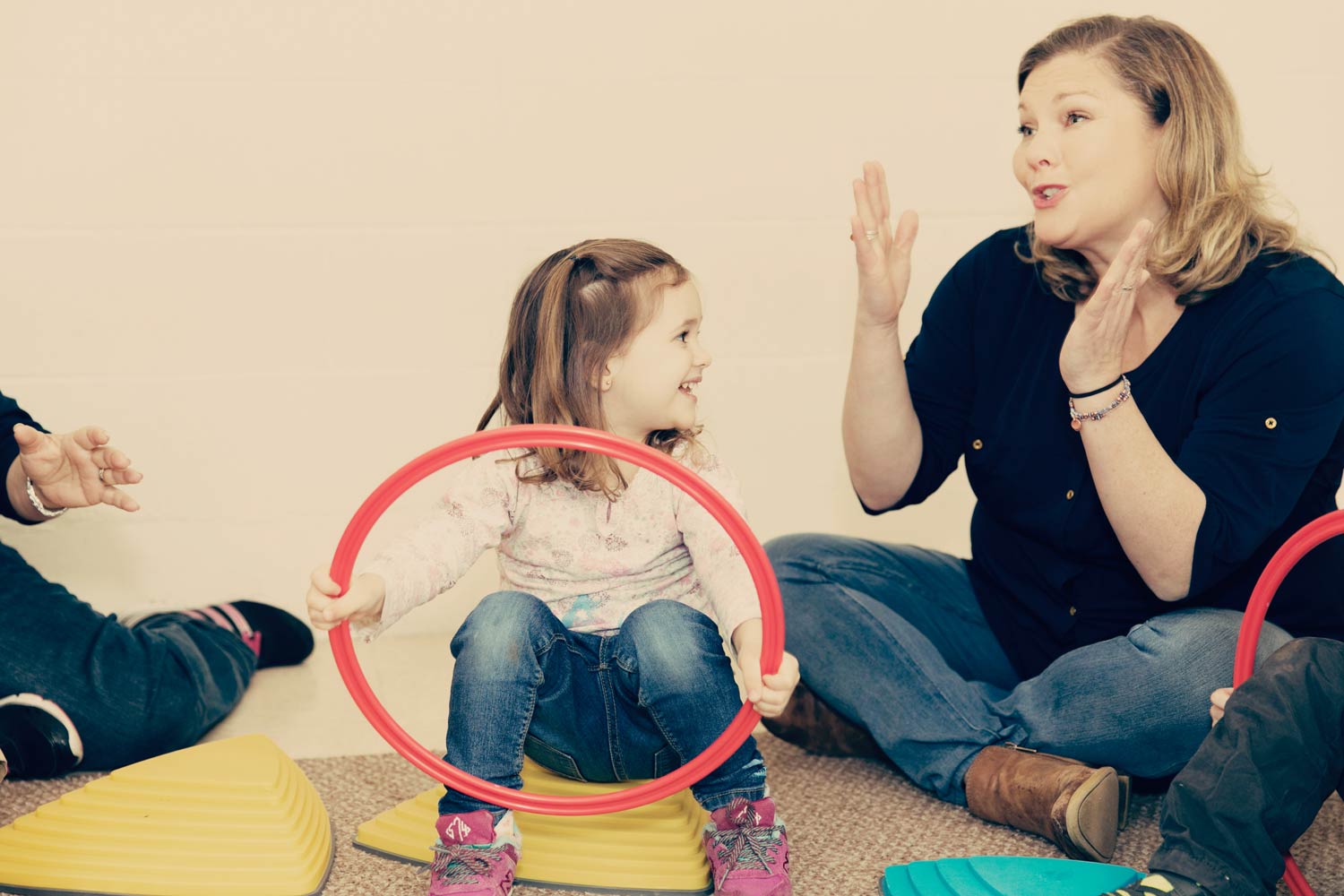 LANGUAGE
Our program is rich in language and encourages each child to understand and communicate at a higher level. Language and literacy are integrated continuously with a focus on listening to and reading stories, powerful rhyming, songs, and dramatic play.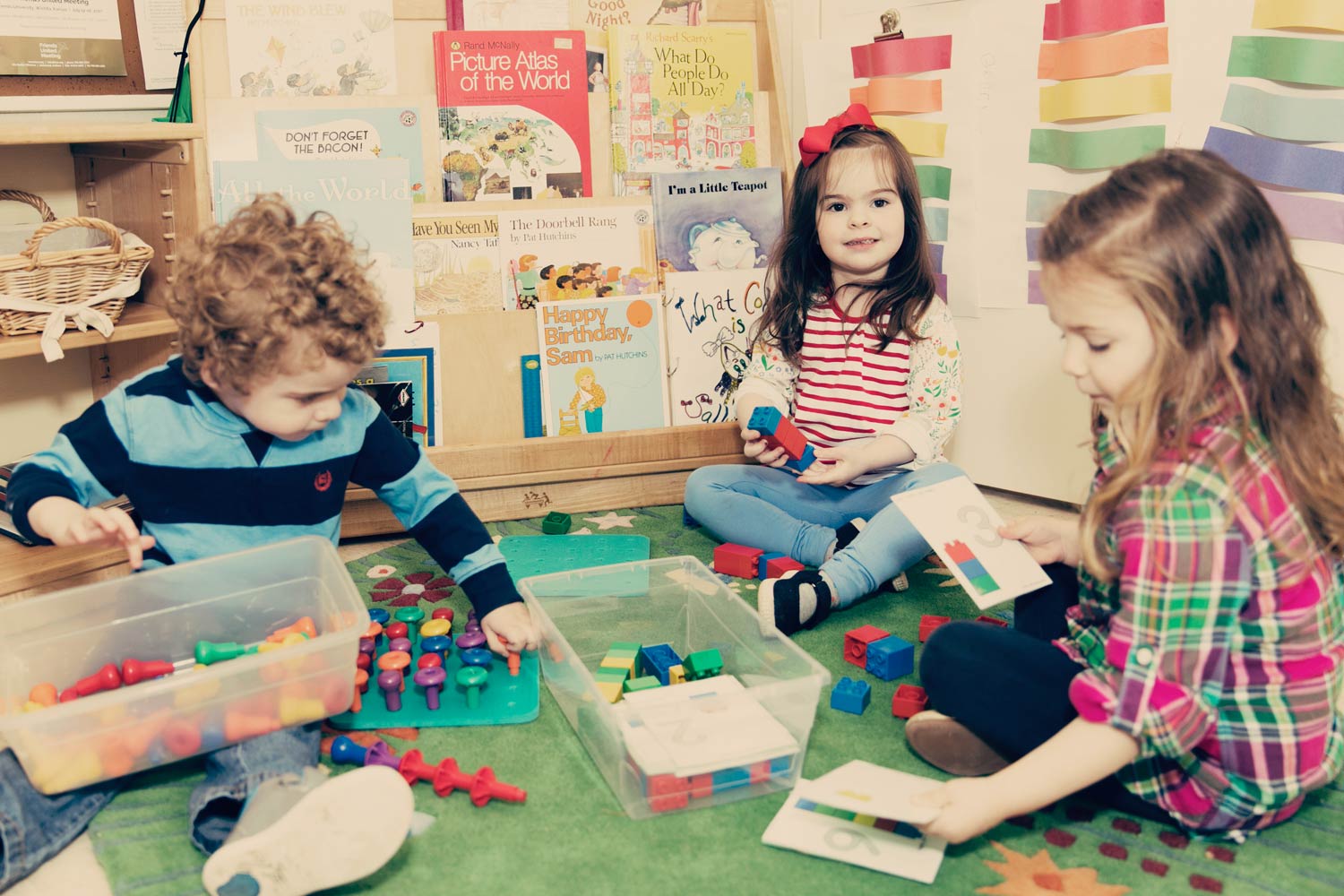 SOCIAL
Social development is key to a successful early childhood experience. We facilitate positive interactions. As the children work, laugh and play together, we extend opportunities for cooperation, sharing, helping, and taking turns.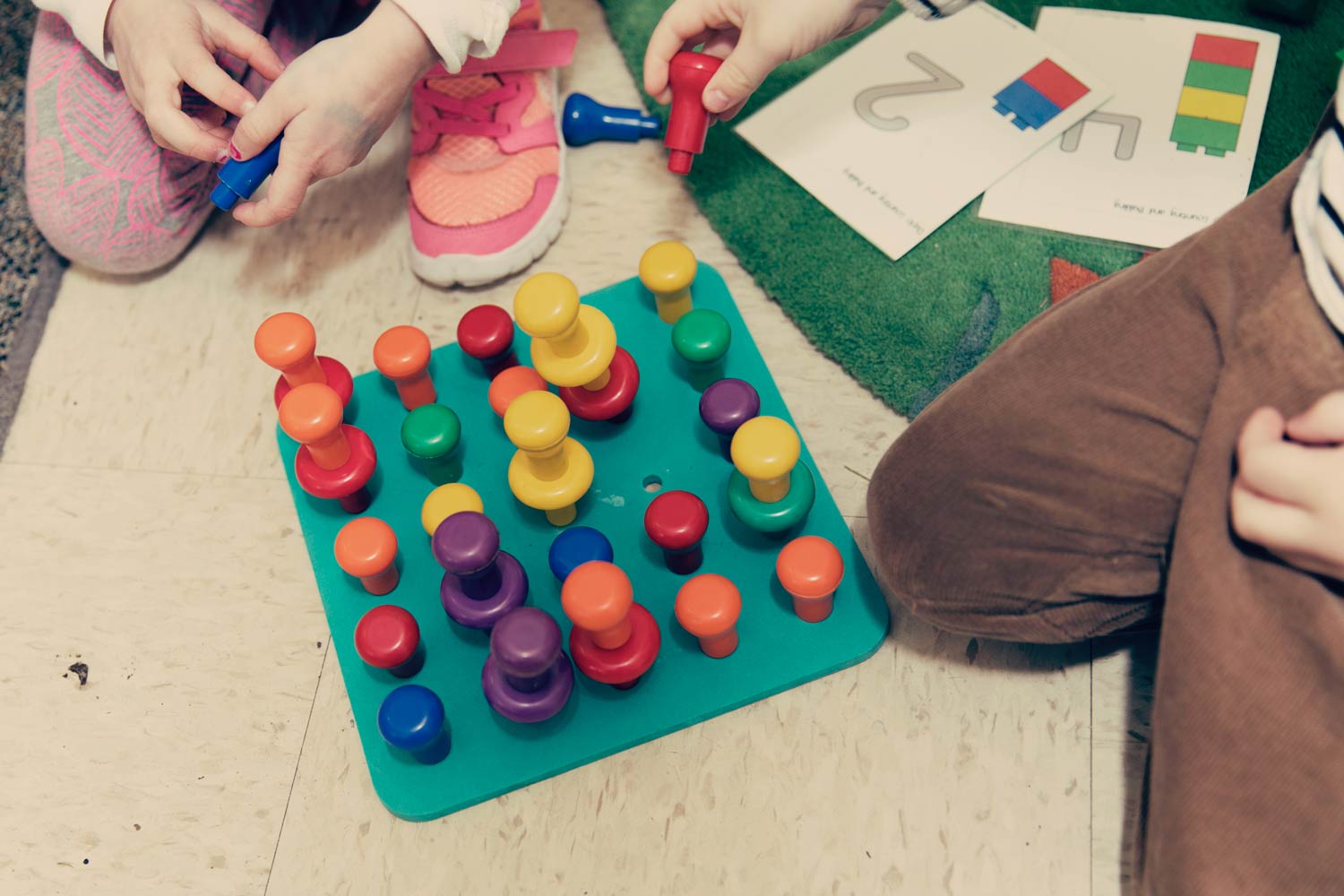 COGNITIVE
We help each child develop their cognitive abilities through activities children love. Each class is designed with activities that open each child's mind to exploring concepts of literature, math, science, and self. Each child is prepared for education beyond our school.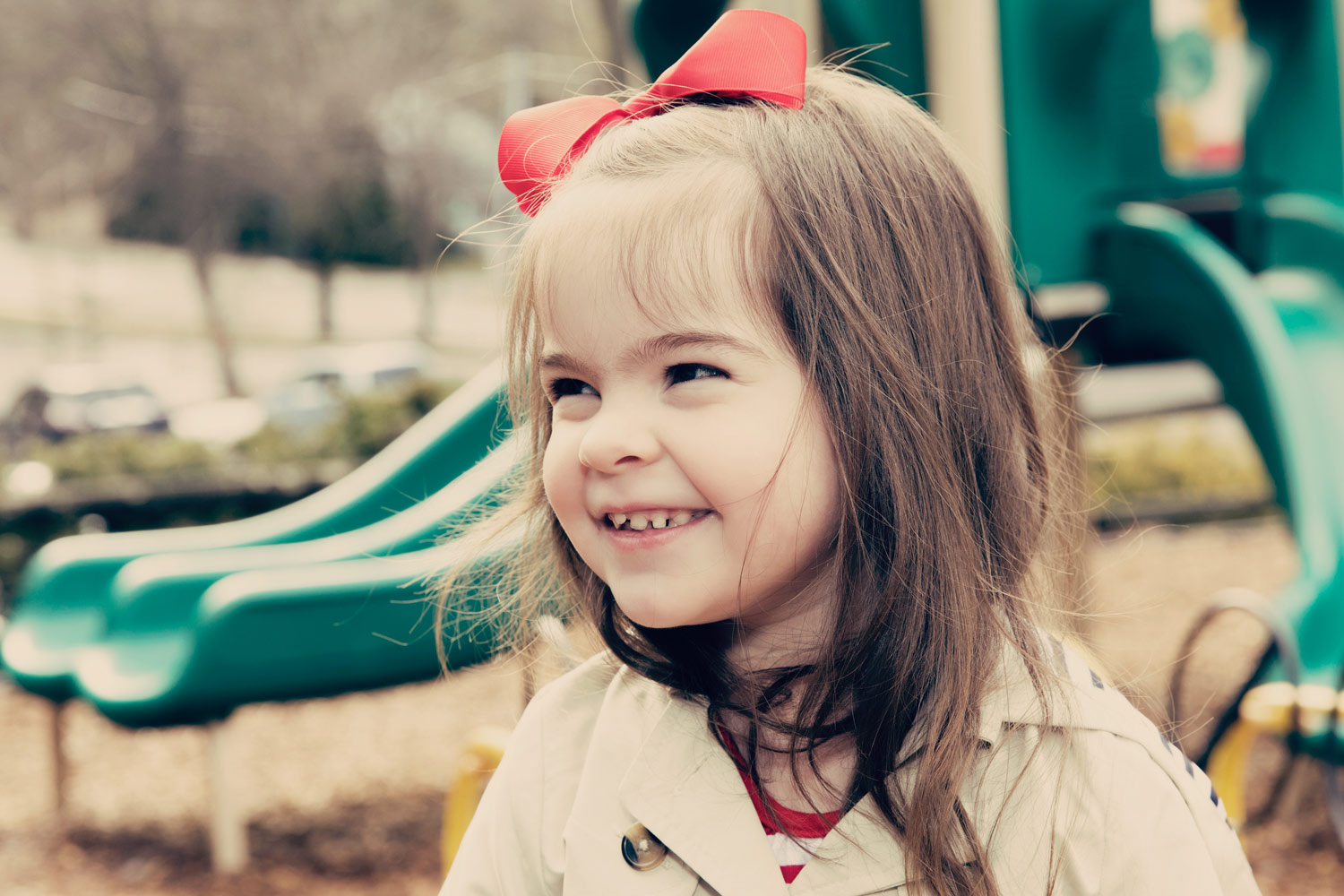 EMOTIONAL
We encourage and model positive, accepting and inclusive behavior for each child. We help children practice positive social behavior and build relationships. Genuine relationships are reflected in the laughter heard throughout the day.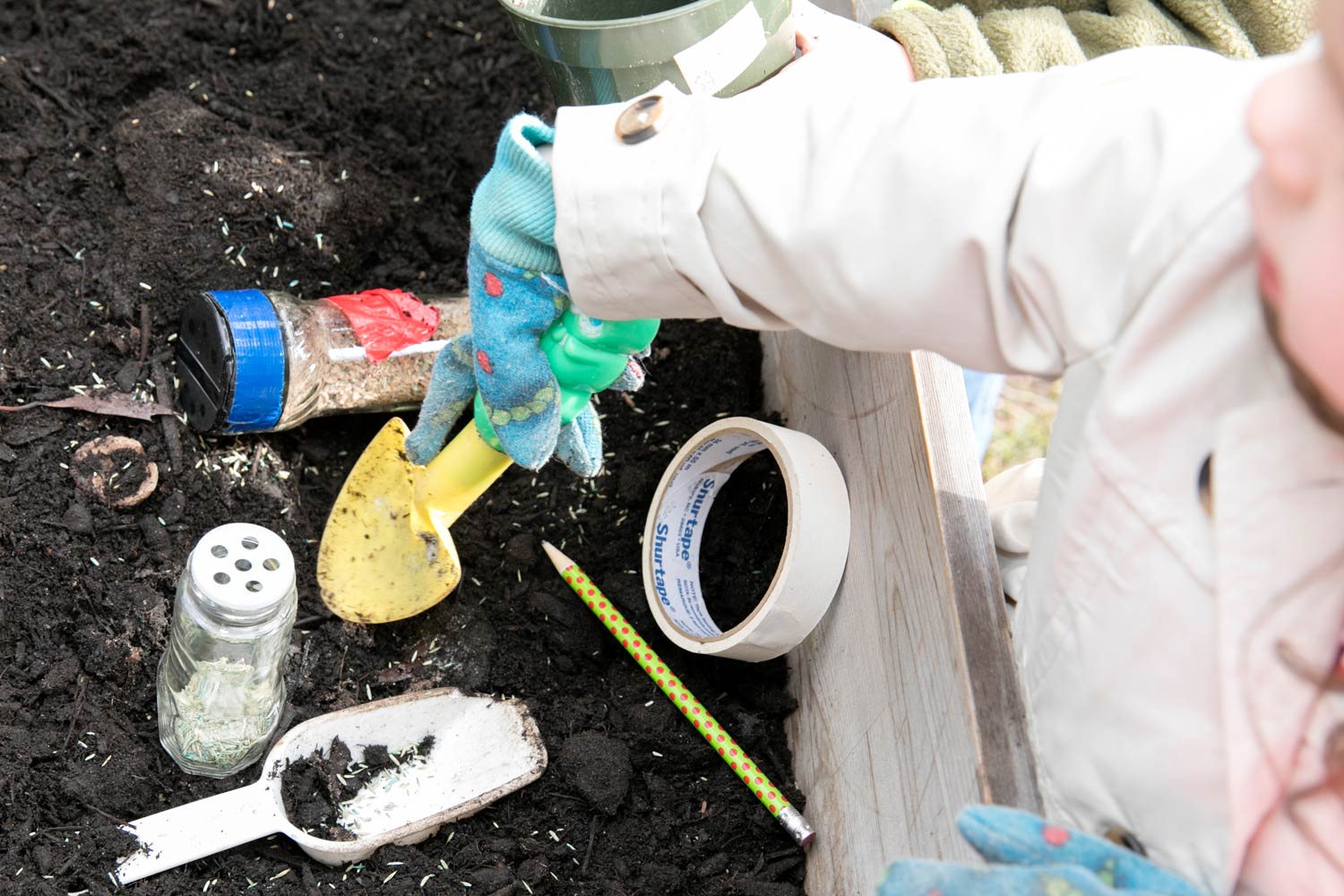 NATURE
We integrate nature throughout our curriculum. We provide unstructured and structured experiences that help each child build an understanding of their natural world and engage in increasingly complex investigation and knowledge building.
A book list from Friends
The impact of learning through literature is profound in early childhood education. Books are powerful for inspiration, development and relationship building at Scarsdale Friends. We bond and laugh over books every day with each child and as a group.
Here are a few of our favorite books that help express our joy for learning and love of creating at Scarsdale Friends.
Brown Bear Brown Bear What do you See
by Bill Martin Jr.
Pete the Cat
By Eric Litwin
The Big Red Barn
By Margaret Wise Brown
Nuts to You
By Lois Ehlert
The Doorbell Rang
By Pat Hutchins
Silly Sally
By Don and Audrey Wood
Chrysanthemum
by Kevin Henkes
Little Blue and Little Yellow
by Leo Lionni
The Very Hungry Caterpillar
by Eric Carle
Z is for Moose
by Kelly Bingham
Little Pea
by Amy Krouse Rosenfeld
Spoon
by Amy Krouse Rosenfeld
Stick and Stone
by Beth Ferry
Schedule your visit
We welcome you and your family to visit Scarsdale Friends.
You will meet our teachers, tour our sun-filled classrooms, and experience our outdoor play area.
Scarsdale Friends Nursery School offers an early childhood education program in Scarsdale, New York for 2-year-olds, 3-year-olds, 4-year-olds, and young 5-year-olds.
Our approach allows us to work together with families to nurture the very best within each child. We provide a warm, friendly early education experience that fosters a child's pride in oneself, joy for learning, and love of creating.
+1 (914) 472-6550
133 Popham Road
Scarsdale, NY 10583